All businesses have the same worries of failures of not being able to pay the varied expenses, whether it is a veterinary practice,
travel agency
, real estate agency,
an animal shelter, entertainment company,
non-profit organisation or your own start up.
The following report applies to Travel Agencies but you can see that the factors I wrote is appropriate for the veterinary business in particular but will apply to all business start ups.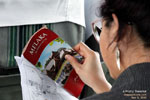 Over the last 3 years, I surveyed and observed the many interesting travel agencies in
Peninsula Plaza.
I also
spoke to some of my interesting and successful veterinary clientele in their own businesses and asked how they can survive the ever increasing intense competition. For the travel agencies, I enquired how they can survive in the cut-throat, price undercutting travel business with hotels and airlines provide direct internet purchase. Here are the main factors which were from an online survey I participated.

FOR THE TRAVEL AGENCY TO WIN AGAINST COMPETITORS
1.
PRICES
- Cheaper air tickets and hotels.
Vet example: New vet practices under price everybody. At least there are customers rather than no business. The sustainability of the business is not possible unless the vet has deep pockets and net losses are incurred per year. But you get more clients until you start increasing your fees and they may not switch to other vets hopefully.
2.
VALUE
- Better value or more interesting travel packages.
Vet example: Better equipped like CT scan, ultrasound, digital X-rays, blood testing and others.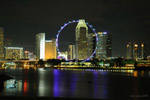 3.
SERVICES
- Providing extra services such as insurance, visa application, vehicle rentals.
Vet example: Blood transfusion, acupuncture, holistic vet.
4. BRANDING - Better reputation and value.
This takes time and relies on the vet's bedside manners, ability and competence. See:
A brand name vet practice opens doors
...
Some travel agencies have loyal clientele if they provide 1 and 3 at prices lower than any competitor. But the business may not be sustainable in the short term. The operator keeps looking for loans to cover the operating costs or start cheating clients of their deposits. This results in him or her gaining a bad reputation amongst the community and complaints to the police.

FOR THE TRAVEL AGENCY TO FAIL
1. GIVE CREDIT TO CORPORATIONS AND OTHERS. One bad debt in big amount is enough to wipe out all the small margins of profit. Don't be a banker. Collect money first before starting the tour or travel.
---
Another factor for business success is a good updated website as a marketing and branding tool, in my experience. I will tell this to the young ones who want to start a business. Many do start a website but fail to nurture and maintain it with CONTENT of relevance and interest every day. Updating of websites is time-consuming. There are better things to do in this time-pressed world of Singapore.

WEBSITE
This is important for any business including veterinary clinics like mine at www.toapayohvets.com. The following is my response to an online a survey I participated today.

CONCERNS WHEN STARTING A WEBSITE FOR THE COMPANY
1. High cost of starting up. The problem with the few webmasters I encountered is that the webmaster/company has no relevant experience as justified by portfolios of past clientele. I have not approached the big boys as I just can't afford their services.

2. High cost of maintenance. The webmaster disappears or his company increases fees over the years, just like accountants and auditors.

3. Lack of technical expertise. The start up business owner needs to do his own updating as it is costly to get the webmaster to do it.

4. Lack of traffic and sales from website. This is the least of the worries if the CONTENT is relevant to the prospective clients, is updated and interesting. Search engines do pick out the relevant topics. You can also pay www.google.com and www.yahoo.com to be listed in the top 10.

Comments: In Singapore, my experience is that affordable webmasters are hard to find. Webmasters charge a lot of money due to the high cost of rentals. It is hard to locate an experienced webmaster with relevant experience. Or at affordable cost unlike in South Korea where I read that many small companies have websites due to lower costs of webmasters and broadband fees.

MY THREE MOST IMPORTANT FEATURES IN A WEBSITE
1. To be able to safely, securely and automatically accept payment online.
2. To increase sales and recognition through social marketing (like Facebook).
An interesting example is http://www.facebook.com/home.php?#!/philea.resort

I was a guest at the Philea Resort and Spa on Nov 6, 2010 and stumbled on its Facebook webpage as I submitted some photos of the Bridal Fair 2010 held at the resort to the marketing manager to forward to the models. It has a facebook page which I believe it common with all good hotels nowadays. Facebook viewing can waste a lot of time but the young generation loves it and are a source of new generation clientele.

3. To increase repeat customers with email promotions and newsletters

OTHER FEATURES
4. To increase customer conversion rate with multimedia presentations
5. To gather feedback and response from customers through company forum. This is interactive and very useful.

6. To build customer loyalty with reward points
7. To survey customers with online quiz and polls
8. To communicate with website visitor with live chat. I find this feature very useful when I had questions about my web hosting with Earthlinks.net in the USA.
9. Others - BRAND BUILDING. I will think a website builds a brand reputation.

HOW MUCH I WILL INVEST IN THE TOP 3 FEATURES
S$3,000. I doubt Singapore webmasters will take this amount. In Singapore, the Landlord keeps increasing rentals and the government agencies keep thinking of new ways to collect fees from the businesses. So, it is difficult for start ups to pay and pay.

The above replies were my participation in an online survey. It was powered by Qualtrics. www.qualtrics.com. I hope this info is useful for the young ones who want to start their dream business.

---
EARLY SUCCESS AND QUICK WINS

Unless you are experienced, have money and a network of relevant contacts, it will be a risky venture as a start-up. You can get an experienced partner but you need to pay him as demanded.

If you want to start yourself, you need to know about marketing your business. You need to plan to be strategically and directionally right. Many marketing factors are involved. These are having the right products for the right segment, hiring the right employees if you want to be No. 1 and getting the positioning and branding right in the industry. Lots of research is needed unless you have an experienced partner who may not stay with you in the long term. Focus and lots of hard work. It is best to depend on yourself and succeed but in many industries, you do need an experienced partner or mentor to succeed.

CONCLUSION
I asked the young lady who is doing her 3rd year of undergraduate studies in Economics and Finance: "Have you got a name-card?" She smiled and said: "No."

"A name card needs to be printed and presented if you want to start a business," I advised the young one. "This name card permits others to contact you when they need your singers and dancers or refer to the powerful ones at The Esplanade and the Integrated Resorts." I pulled out a yellow 3"x2" card and got her to write her name and phone number after asking her significant other for permission. She forgot her e-mail address and I reminded her to include it in. As for her website, I forgot to ask. Most likely she does not have the relevant one yet.

There are more factors to making a business successful than having a website, content and name card. This article highlights just a few of them. Nothing beats being hands on and the risks of failure and losing money are rather high as most start ups fail.